Following several feature requests by my dear customers, the latest version of Pushcut comes with more advanced settings for location-based triggers.
In addition, the new "background actions" feature can be used to trigger virtually any online or server-hosted automation based on your device's location.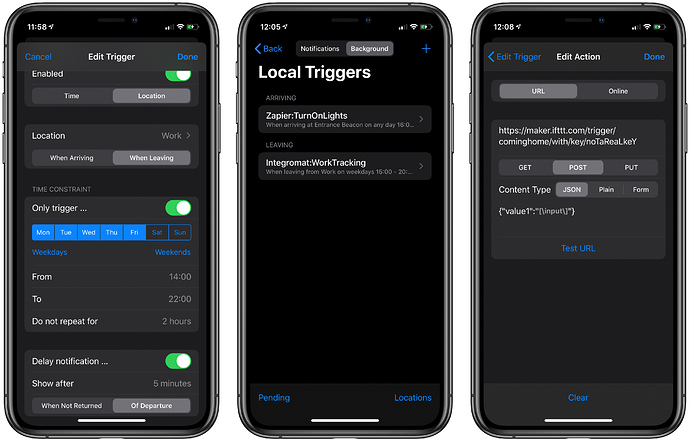 Trigger Integromat, Flow (Power Automate) or Zapier through integrations, or use web requests to trigger your custom services or IFTTT.
If you are into iBeacons (and you should be) - definitely check this one out.