I am excited to share that Pushcut now comes with web integrations for Zapier and Integromat!
Click here for early access links.
Define smart notifications and trigger them based on location, time, or virtually any event online.
Run shortcuts or online actions directly from your smart notification - giving you the right options at the right time.
Pro Nerd Tip: using webhook actions (eg: in zapier) you can "forward" online actions to any DIY web API, just sayin…
Integromat

Zapier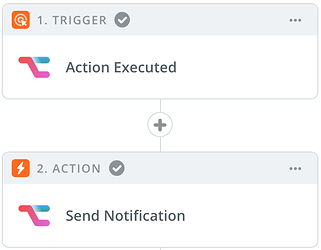 Please experiment and let me know what you think!
(I hear time tracking setups are quite cool with it…)