Katie Floyd previously had a fabulous post on her blog detailing how to automatically OCR a PDF, using Hazel and PDFPen Pro. As her blog is no longer available I am sharing her wisdom here:
The first thing you need is a Hazel rule, how you set it up depends on your needs, this is mine: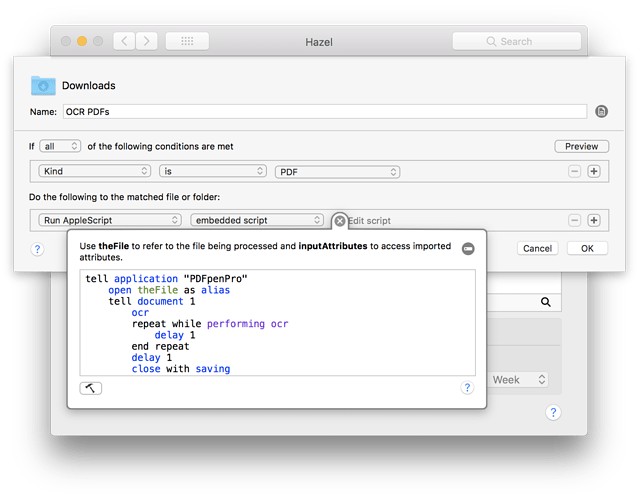 The rule is very simple, it looks for anything that is a PDF, and runs an embedded AppleScript, documented below.
tell application "PDFpenPro"
    open theFile as alias
    tell document 1
        ocr
        repeat while performing ocr
            delay 1
        end repeat
        delay 1
        close with saving
    end tell
    quit
end tell

Full credit to David Sparks and Katie Floyd for originally providing the scripts and ideas!