I feel like I've read about others having this issue, but I can't find a post about it now.
In the image below, all 3 widgets should be unique, but 2 are loading the same output: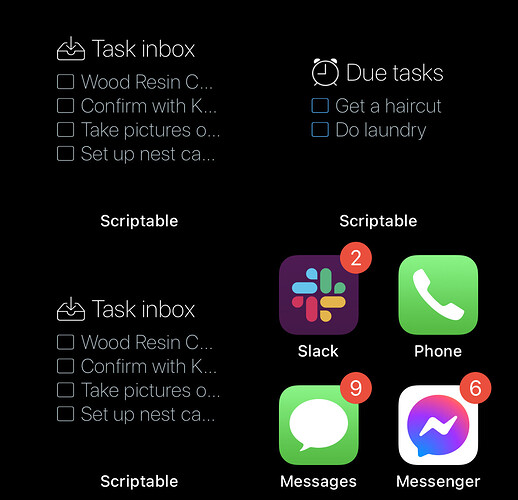 The widget content not shown shows the next calendar event. Until I added the 2 task widgets, I never had any issue with the calendar widget.
There doesn't seem to be any consistency to which widget is duplicated. The task widgets are awaiting tasks with the Reminder and Calendar classes.
Has anyone seen this and found a solution?
I'm on the latest versions (Scriptable 1.6.3, iOS iOS 14.6)