In this video, Matthew Cassinelli demonstrates pulling recognized handwritten text into a shortcut. Nifty.
I've been unsuccessful in trying to replicate. Here is the very simple shortcut I'm using.
https://www.icloud.com/shortcuts/37533f6854124c8999060f5d6b7573aa
The handwritten text is being recognized by Notes as demonstrated in the following search example

However, no text results are shown via the Shortcut.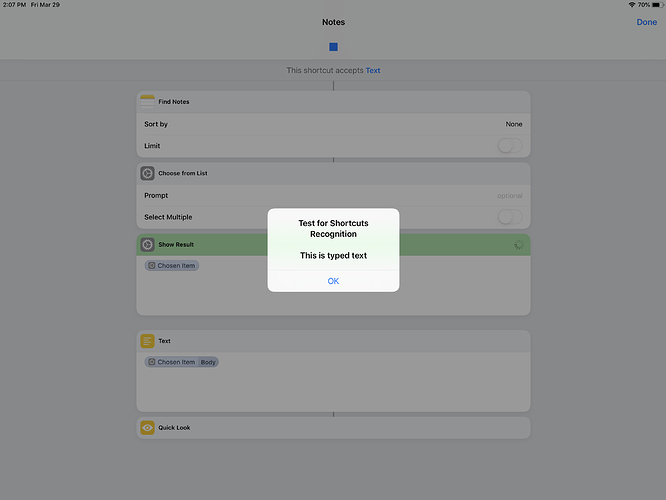 I imagine I'm overlooking the obvious. Ideas? Thanks — jay