I'm experimenting with using Notes app to store values for variables used by Shortcuts.
I was previously using text files stored on iCloud for the same purpose but the method tended to break down when offline.
I guess the value lists could be stored within Shortcuts as dictionaries, but keeping them external has the advantage that the lists can be edted more easily and can be used elsewhere. The same method could use lists stored in Drafts, and probably some other apps too.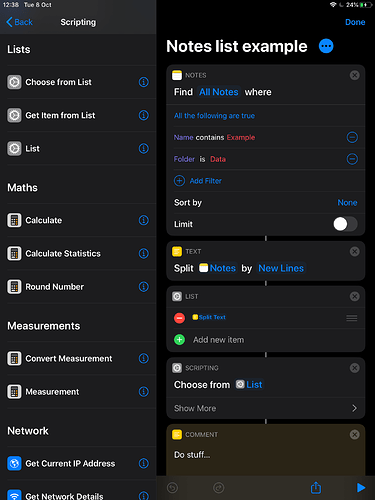 In practise I'm also adding a list item for "Other" and then an if to call an Ask for input.