Hi,
Hoping that someone can figure out where I'm going wrong here. I created a shortcut previously that was working, but now it is failing to do what I need.
Essentially, I'm trying to take a .pdf file found through multiple means (e.g., PubMed search, Read by QxMD, Google Scholar, etc.) and grab it. Take the file, modify the name (add a text tag to it) and then save it to a Hazel-watched folder on iCloud to then do some more manipulation and filing.
Here's the script: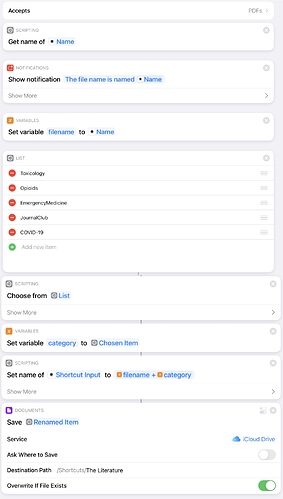 Thank you very much for any guidance!