I am a KM novice. On my Mac I keep an SSD plugged in at all times but not always mounted. I want to use KM to mount the SSD. I tried this and it woks well:

I want to use user input to ask for password before mounting. I don't know how use a variable in place of the password "dingus". Here is my user input: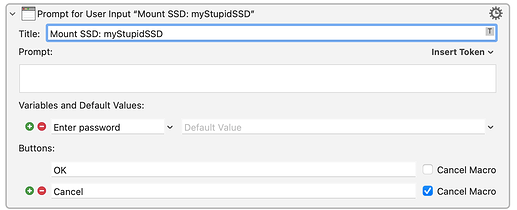 I tried many things and none of them worked. Any help is appreciated.