I recently got an iPad Pro. Of course I fired up Shortcuts, and watched happily as all the ones I had created on my iPhone showed up on my iPad.
However, when I run any of them, they're broken. If I open them up and look at the actions all or nearly all the parameters are missing. For example, here's a pretty simple one I built: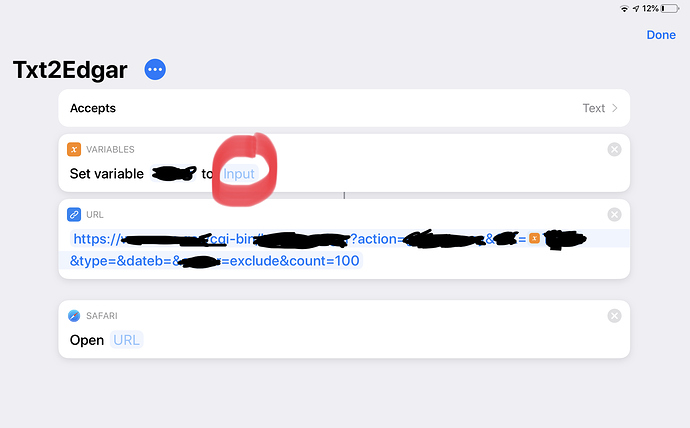 The red-circled parameter is absolutely set (to shortcut input) on my phone.
EDIT: And I just noticed the URL parameter in the final step isn't populated either, even though it is (with the URL in the prior step) on my phone…
I have allowed untrusted shortcuts. I have deleted Shortcuts from my iPad and reinstalled it, several times, both with and without first turning off the Shortcuts switch in iCloud settings.
Any suggestions?
Thanks!