I am having trouble creating a shortcut that finds and delete all of the videos that I take at a particular location.
My wife and I strength train virtually with a coach and have to submit our videos for form checks. We use our phones to upload them to our coach. I would like assistance in troubleshooting my shortcut that should do the following
Find all the videos that were take at my gym
Delete them
Here is what I have so far: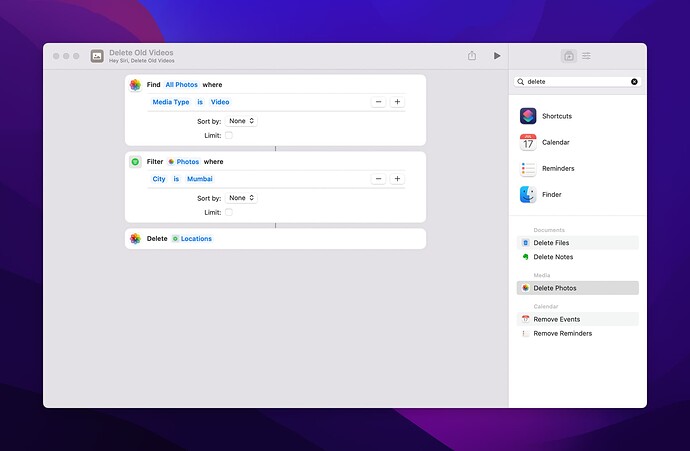 The shortcut selects all the videos and doesn't seem to be able to filter them based on the location. How do I solve this issue?