Hi.
Sorry if there's a way to do this, but can't see how to share automations from shortcuts.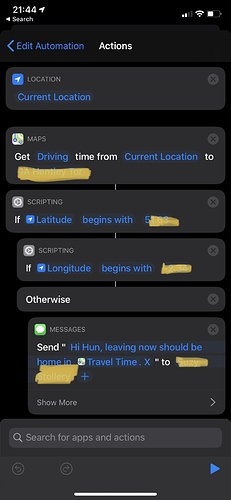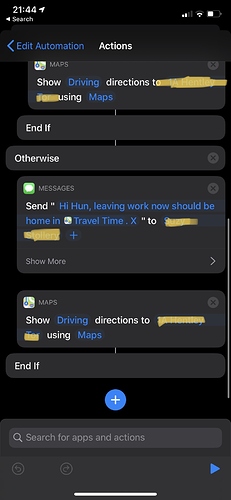 The idea is when my phone connects to car Bluetooth and I am not at home I'd like to send my wife an iMessage with my travel time.
The trick is checking lat and long of current location to 2 decimal places which is about 1 mile.
Any thoughts on improvements? I'd there a way to do AND conditions in If statements?