Hi all,
My widget sometimes shows this error message: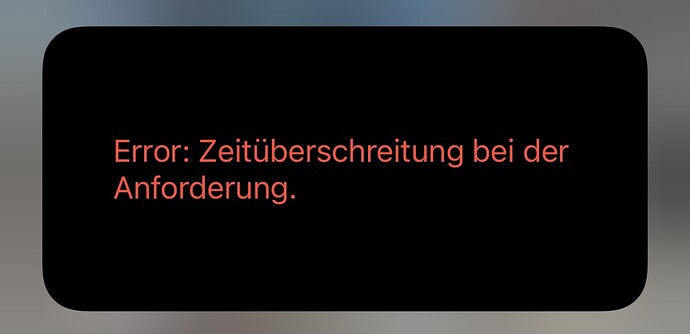 It's German, I think in English it means something like: Request timed out.
The strange thing is that the widget sometimes does exactly what it should do and sometimes this Error occurs.
Since the Error-Log in Scriptable doesn't show a line where the error happened I think it's in general a Scriptable problem.
Does anyone know what exactly went wrong causing this error?
Or would it help to have the script? Since I think it's a Scriptable-General error I don't post ist yet, because it's a quite long script and not very elegant written, more like a throwing together of multiple example scripts…
I don't want anyone to waste his time with this if it's a general problem, but if you mean ist script-specific I will post it off course.