I assumed this would be the easiest Shortcut of all time, but it does not update the file name.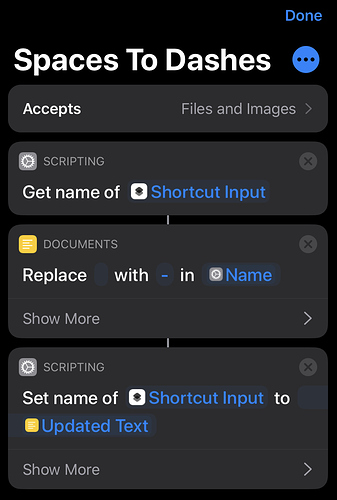 I have inserted Quick Look steps, and it pulls in the file name and converts the spaces to dashes just fine, but the file name does not get updated.
The files are in iCloud Drive (images), and I've tried this on image files within the Shortcuts folder in iCloud Drive, also with no luck.