Hi everybody,
I had a macro that was working on one Mac, and then when I synced it with a new Mac it doesn't work anymore. It complains that the regular expression failed to match, but when I check it on https://regex101.com/ it works fine.
Here is an example of the text:
To: servicedesk@somecompany.com
Subject: Parking space
Time: 2020-11-03T14:18:39+00:00
---------------------------------------------
Hi!

I'd like to reserve a parking spot.

I use this regexp expression which works fine on https://regex101.com:
\A(.+)(\n+)(.+)(\n+)([\s\S]+)
However, this fails in Keyboard Maestro with the following config (the clipboard contains the text when I paste it into a text editor):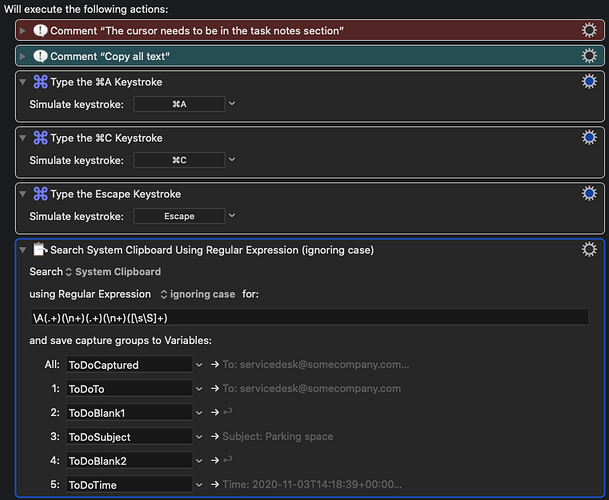 Not sure what I'm doing wrong? Any help would be greatly appreciated.
Cheers!