I am trying to generate a KB macro to read through a series of Markdown footnotes.
Here is the text that is being processed. There are five footnotes for the regex to capture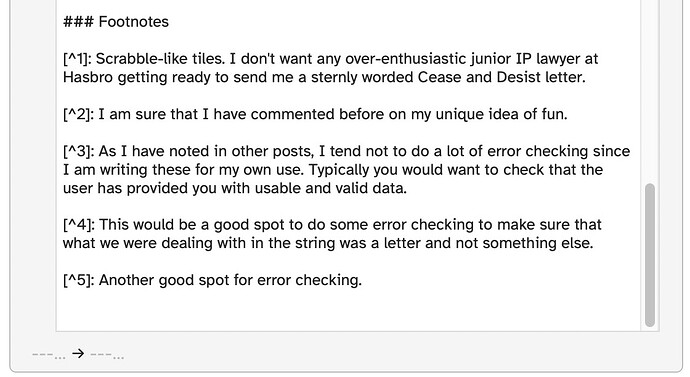 This multiline regex is in a For Each action. It should catch them all but it only seems to catch one. As well, the footNotes variable is never changed when I execute this.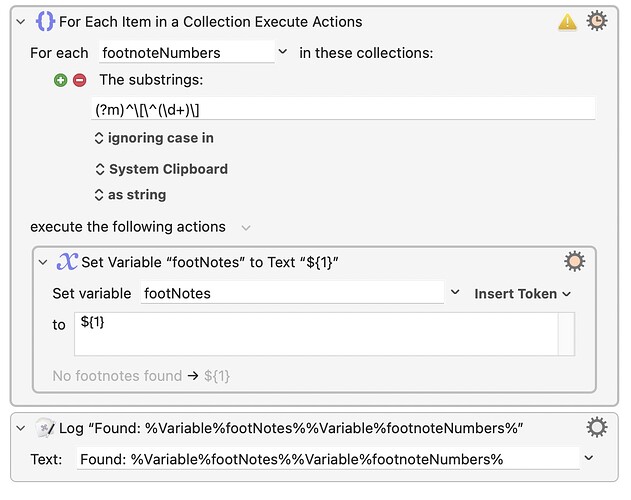 This is the result from the log
2023-03-05 06:48:48 Execute macro "Footnote" from trigger Editor
2023-03-05 06:48:48 Log: Found: No footnotes found1
Anyone have any insight into why this isn't working?
My assumption was that the For Each would capture each group and iterate over them. So the value of footNoteNumbers should be 5 and not 1. Also, footNotes should be set to $1 (I know that is not the correct way to do that) as indicated in the action but it doesn't get changed when this executes.