Hello,
My shortcut (IMDB, rotten and metacritic ratings WITHOUT Api) was correct until I don't know which Shortcuts version.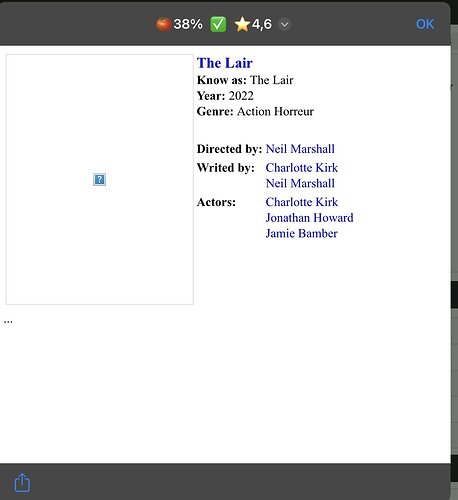 Now, the cover is not displayed
I add a web view at the end to be sure it is not a code pb.
Is anybody had a idea of solution or workaround?
Thanks.
https://www.icloud.com/shortcuts/b62b0cc1315c4468b07bb5550e1753e6