I'll preface this post with the caveat that both Python and all things Unix are new to me. I've been dabbling in some Raspberry Pi stuff and it is generally going well.
I'm having a nagging problem running a Python script from Shortcuts using the Run Script over SSH action that I can't resolve.
The Python script I'm trying to run from Shortcuts executes fine when I run directly from the command line on the RPi. However, when I try to run the same script from Shortcuts, the script errors out with a "no module named gpizero" message.
The beginning of the Python script is:
#!/usr/bin/python
from gpiozero import LED


The simple SSH action I'm using is: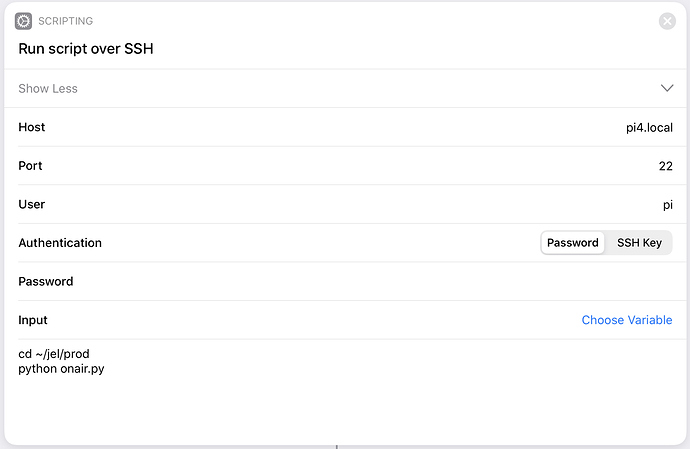 I'm running a standard install of Raspbian Lite and Python 3. Everything is up to date. Let me know if there is other useful environmental info to help with troubleshooting.
I've exhausted my Googling and am going in circles. I would welcome any guidance from this group. Thanks in advance – jay