Hello everyone, we're happy to announce Pushcut now has widgets!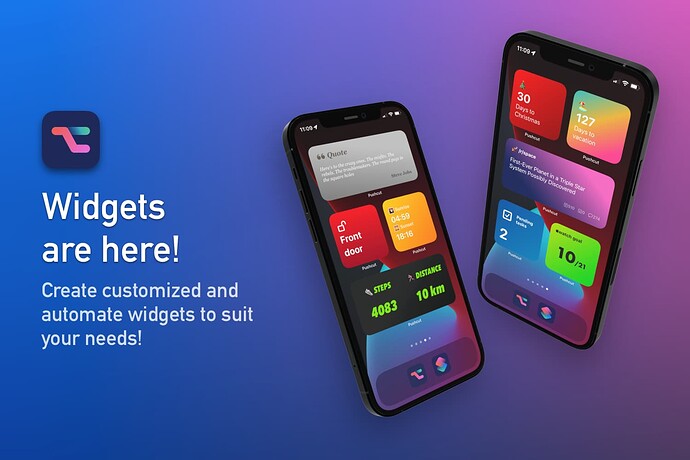 TL;DR
Update 2021.6 brings you:
Automated widgets
A new widget creator inside Pushcut
New Shortcuts and Zapier actions and a new web hook URL to update the widgets
Long form
Pushcut already gives you access to immediate feedback through push notifications. The new widgets are here to fill a different need: getting important information right on your iOS Home Screen.
Each widget has an associated content, that can be updated dynamically. This way, you can have the same widget show your calendar entries in the morning

, the sunset time in the afternoon

and the number of tasks

you've finished today in the night.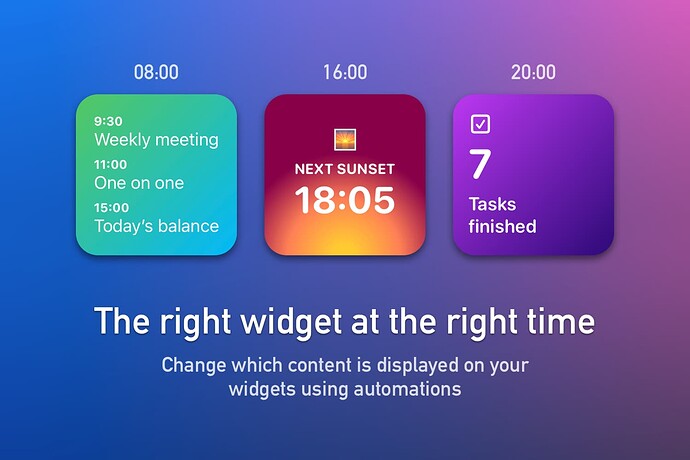 All widgets can be created using Pushcut's new Widget Creator! You've got 5 basic components: columns, rows, text, symbols and spacers and these can be easily mixed to create beautiful widgets capable of showing you lots of information!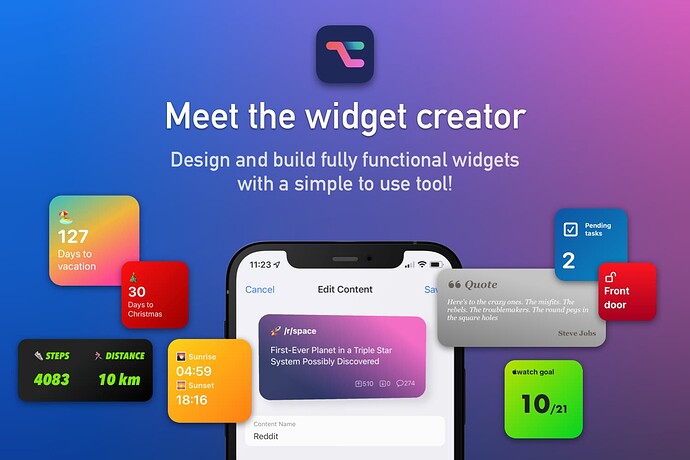 You can also add [[input]] tags to your contents, and these can be filled dynamically using Shortcuts, Zapier or our URL webhooks.
Everything you build using the widget creator can be shared as JSON structures! And we've already got 7 widgets and 4 guides ready for you on Pushcut's website!
It's important to say Pushcut's widgets are a pro feature, and require a Pro Subscription.
We've left the Pro Subscription price unchanged, so if you're already a subscriber, you're getting new things! And if you're not, please consider subscribing and supporting the app's development.
We've worked hard to bring you this completely new feature for Pushcut and we can't wait to see all the widget ideas that you will come up with! So, please, don't hesitate to share them here on our subreddit, at the Automators forum or @ us on Twitter.
Also, rest assured that we've been hearing your feedback regarding improvements on other Pushcut features, such as Notifications and Automation Server, and that we are working on them.