Hello everyone,
I've noticed that data read from the Health App using the search health data action does return data that differs from the numbers shown in the Health App.
Example:
https://www.icloud.com/shortcuts/3801b67028b54e38afeee524cc347321
It just reads the steps fro February 11th 2019 and groups all step data sets from the Health app by day.
For whatever reason it returns a list of two values: 13599 and 0
If I check the same day in the Health app I see: 8519 steps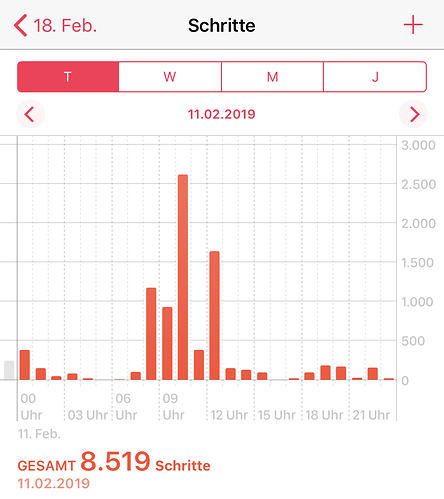 Am I using the search Health data action wrong or is this a bug?
Thanks a lot in advance!