Does everyone have this issue or is it just me? When I drag an action from the right side to the left, the existing actions part to receive an action far from where my finger is. The example below is actually one of the times it's been actually close.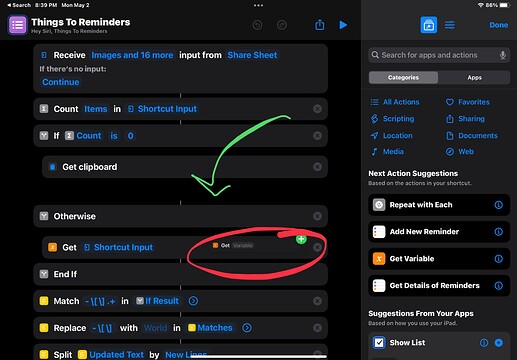 I've just accepted the fact that I have to drop the action far from where it actually should go. Sometimes it just refuses to part and I have to grab the action again and it usually works the second time.
I'm on the latest beta, but I've had this behavior even without betas. Is this just me? I do have a paper-like matte screen film on my iPad. The film reduces glare but perhaps it's messing with sensitivity of screen input. The same happens when I use the Apple Pencil.