Hi all. I've been encountering a weird bug with shortcuts, and seems to be happening more and more frequently. Any advice would be welcome!
I've taken to creating launcher shortcuts that I can use from the widget to get in to apps (amongst other things!). My problem is that, more and more often, the Open App actions fails with an unhelpful error message (attached).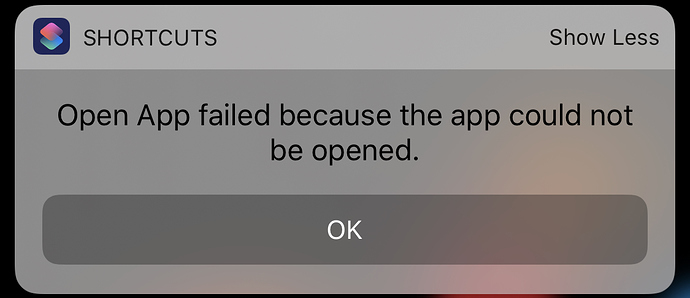 Any thoughts/suggestions? I'm running the latest version of shortcuts (2.1.1) on an iPhone XS, so I can't imagine it has anything to do with that.