I know it still is in beta, but removing the calendar works like a charm, so I was wondering if it would be possible to allow Scriptable access to the calendar.
I'm not getting a prompt and in System Preferences, click Security & Privacy, then click Privacy, doesn't list Scriptable. And I see no way of adding it manually.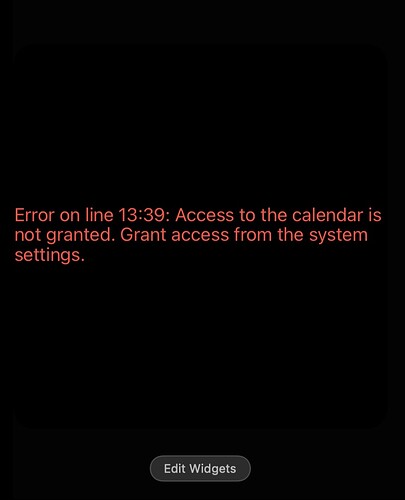 Error on line 13:39: Access to the calendar is not granted. Grant access from the system settings.