LaunchCuts 1.1 has been released with the following new features:
Faster Sync : A dramatically improved sync engine performs a full sync every time with progress. Existing LaunchCuts users must update to the latest version of the LaunchCuts Helper shortcut.
Today Widget : Access your LaunchCuts Folders and shortcuts from the Shortcuts Today widget with the LaunchCuts Today shortcut.
Share Sheet Support : Use LaunchCuts from the iOS Share Sheet with the LaunchCuts Today shortcut.
Custom Actions : Use and extend LaunchCuts from your own shortcuts: Get Folders, Get Folder, Open Folder, and Launch Shortcut.
Reduced Shortcut Height : Display shortcut names on one line, instead of two, in the Shortcuts Grid to fit more shortcuts on-screen.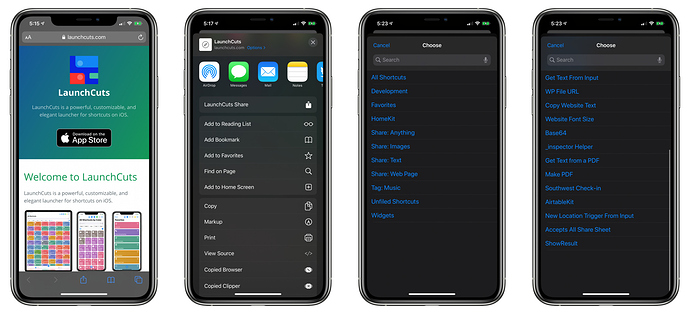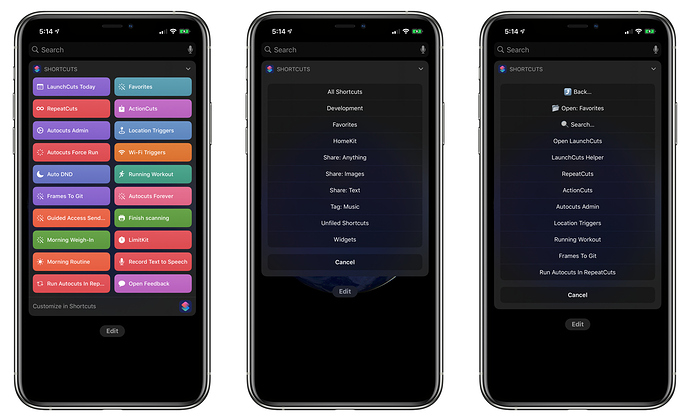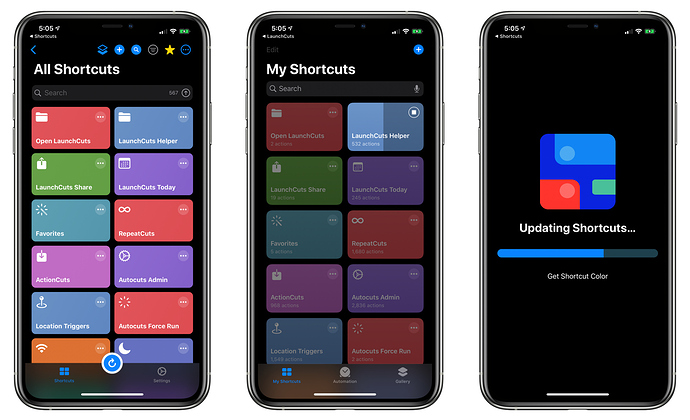 Full documentation for LaunchCuts' new features is available here.
LaunchCuts 1.1 is available now on the App Store. If you're a customer of LaunchCuts and like how it's improved the organization of your shortcuts, I'd appreciate it if you would leave a star rating.