I've quickly run into the issue of not enough keyboard real estate as it pertains to triggering automation for Keyboard Maestro.
This morning, while realizing how much I despise the archiving keyboard shortcut for Spark, I decided to make my own version. Then, I discovered the "if" function within KM, which you can set to only trigger the "automation" if a given application is "at the front".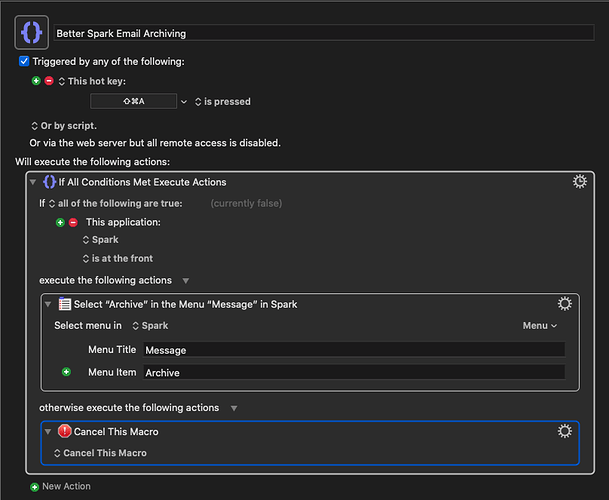 This is a potential game-changer for me as I can now have contextual automation!
Of course, there are some downfalls to this approach (ie, you the human forgetting the change).
Either way, I wanted to share this little nugget of awesomeness with my fellow automation nerds

Bonus idea - Use KM to correct your typing if you're a fast typer! I routinely type "teh" instead of "the". Rather than pausing to handle that pesky issue, KM handles it for me as if nothing happened. It's like boosting your typing speed 10% automatically