I have created what I thought was a simple KB macro to forward emails with tracking numbers to my Parcels app forwarding address. However, when executing it will not paste the text in just once-it is always two or (several) more times.
Macro, followed by four attempts to use it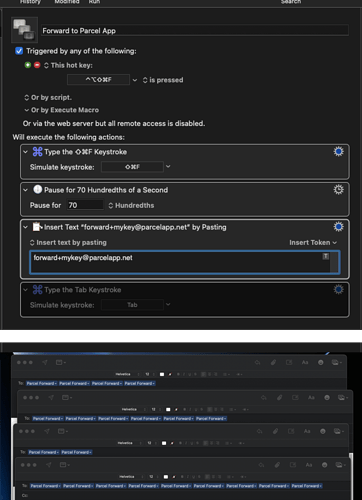 Does anyone have suggestions?
I've also disabled the cmd/shift-F and just used it to paste in Notes et al. but same result.