I often select text (+/- images) → right click → Services → click on one of the services menu items (usually a DevonThink or Scrivener menu item)
It's possible to do so with keyboard maestro, but it requires me to write a different macro for each app and each services menu item. There is a way to write a system wide macro with keyboard maestro (write "APPLICATION" (in caps) instead of the app name, but it is unreliable.
Is it conceivable to write an AppleScript to do so ?
thanks in advance for your time and help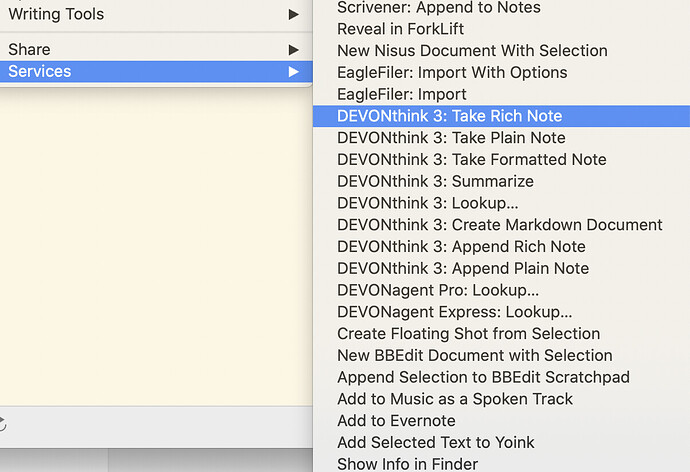 the following system wide keyboard maestro action is unreliable