I am trying, and so far failing, to grok what the new shortcuts want me to do for magic variables and such, I am trying to update a shortcut and when I tap on a filed like "Adjusted Date" there doesn't seem anyway for me to tell which one it is using, and if I remove it and try to add one, I get a list down below and no way of telling which is which. sometimes I can choose from the shortcut itself, but often I cannot.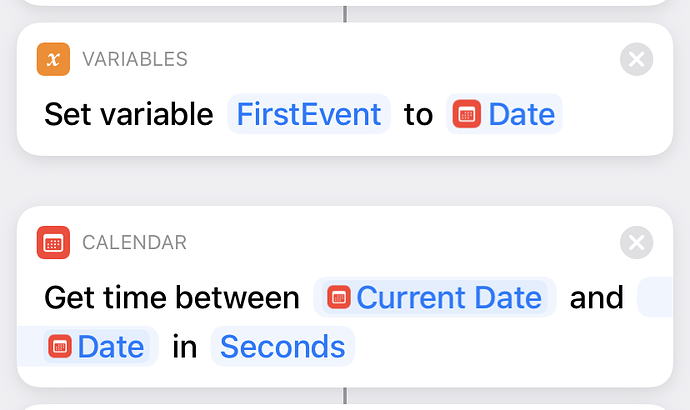 Nothing I do seems to let me change DATE in the second bubble to "FirstEvent" and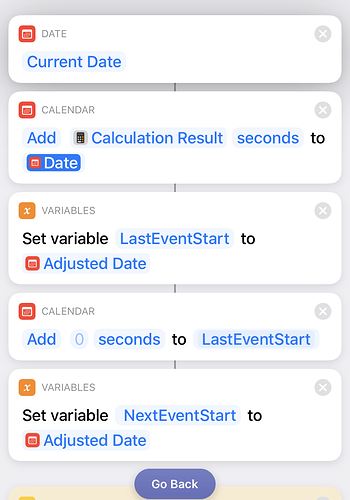 And in this screenshot, this is what I see when I tap date in the second bubble and then then "Reveal Action"
If something is revealed, I don't know what it is.
Something in how they've changed this has shorted out my brain a little and I'm having trouble editing some pretty simple shortcuts because of it.
Creating NEW shortcuts isn't as much of a problem, but editing existingg actions is problematic, and showing magic variables will show a single "Date" named magic variable where this shortcut should list maybe a dozen?