I am trying to write a shortcut to extract data from my health data. So I started with heart rate. I am using the find action that finds and filters data (see screenshot).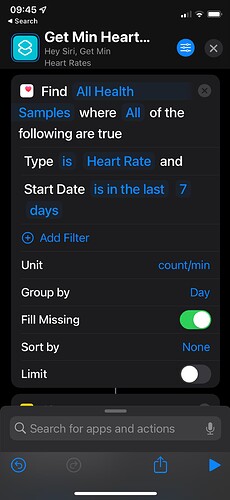 The heart rates that are returned are in counts per minute and that is the only option available when I tap on the unit link (other than Ask each time or Shortcut Input)
While having these shortcut actions to extract my data is great, it seems that everything I do requires me to do a bunch of (not very educated) guessing to figure out how to actually apply these actions. So aside from how to convert to From count to beats, I'd really like to understand where I can go to find a description of the health data so I can figure out how to make use of it.
Thanks, Chip