I want to make a Siri Shortcut that will open Google Assistant app and lets you instantly speak to the assistant.
It seems that it's impossible to do however. I can only open the Assistant app like so: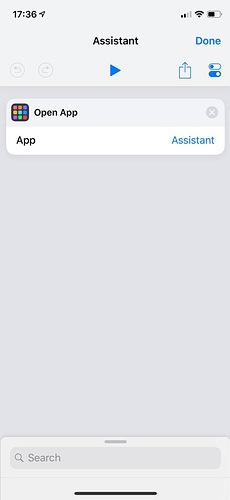 But there is no way I can then trigger the Google Assistant, I am forced to press on the microphone button every time myself.

Thank you for any help on this.