Hi All!
In the past if I provided a YouTube URL to Shortcuts and used something like the following to get the page title (which is also the video name) so I could feed it in to Things 3: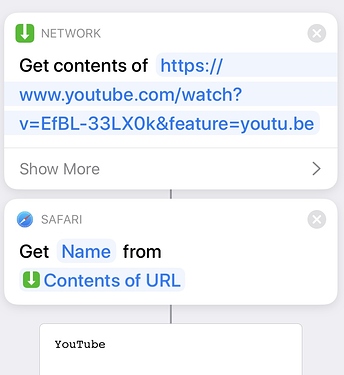 However, in the last couple of weeks it has started returning 'YouTube' instead of the video name. Opening the URL in safari is fine and the page title is the video name.
Any ideas? Any workarounds. I mainly could in Python so I'm sure I could use Pythonista but seems a bit overkill.
Any input would be greatly received. Thanks.