My co-founder challenged me to build something really cool using Siri Shortcuts.
I'm building a Shortcut where I can tell Siri "toothpaste and toilet paper", it then splits the text based on "and", and then checks if Data Jar has the ASIN value stored under that name.
I'm having success on the input and text manipulation but cannot seem to have Shortcuts check if that value exists in Data Jar and then return the stored value.
Here is what the shortcut currently looks like: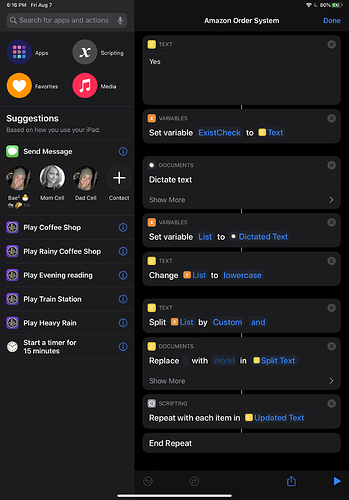 Here is the Data Jar side of things: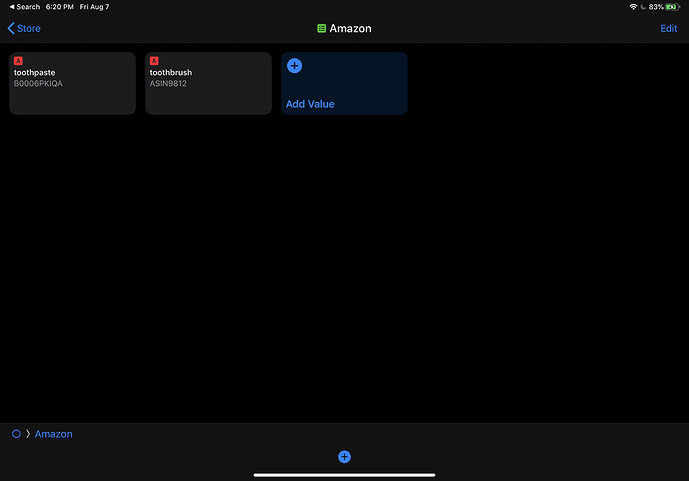 Here's a link to the actual Shortcut - https://www.icloud.com/shortcuts/9815534a7e9b49d9958904a4233ee853
I'm sure it's something very simple being overlooked

Any ideas?