Here it is - Tankstellenpreise Widget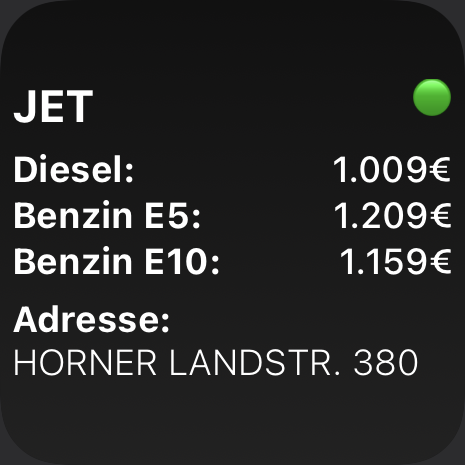 Hi Recall,
this is really cool.
I guess Tayyfun should be happy now!
Just one comment:
I found it quite handy to give a location via parameter, especially in the requested case. The station you are interested in might not be the closest or the cheapest. Or you simply are on your way home somewhere else…
Thanks for the suggestion, i will implement it soon.
hi. The widget is definitely great. But I can't handle it. Where exactly do I have to use my API and where do I have to change which numbers. Error messages appear every time. Can someone help me? Greetings Thomas