I am trying to write a widget and I want 3 columns with multiple rows.
I have managed to get the format right, but am unable to control the width of the columns.
The 1st column is an image so that is fine.
2nd and 3rd are variable and I want to make these the same widget.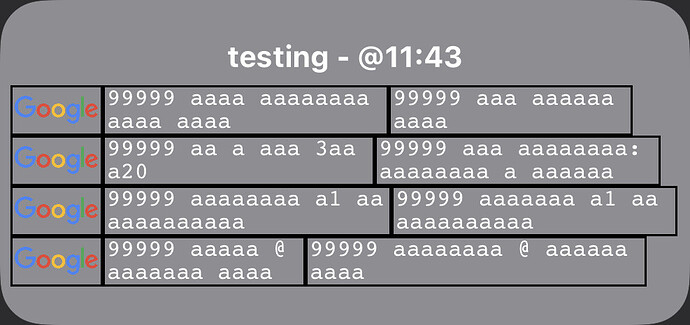 How can I align these easily, using stacks.