Hi All,
I'm creating a quick action to convert a single-page PDF, into a .jpg, rescale the image and then save a copy of it into the same folder as the PDF.
I cannot find for the me the option to enable me to save the output jpg back into the same folder as the original PDF. I can move it anywhere else–for example the desktop–but that somewhat defeats the point of automating the process if I then have to manually move it back.
Here's what I have so far: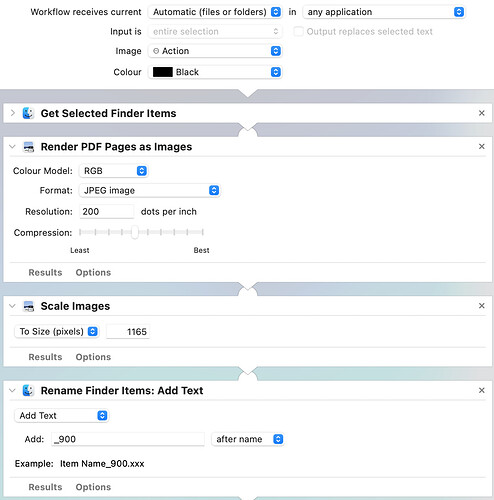 Can anyone help with the last step?