Has anyone tried making small helper shortcuts for the Shortcuts app?
I just made one to help me get input and act on it. It's possible to do this normally, but the helper shortcut keeps the main shortcut simpler, and it's reusable.
If any else has tried/had success with this sort of thing, I'd love to know.
Player shortcut: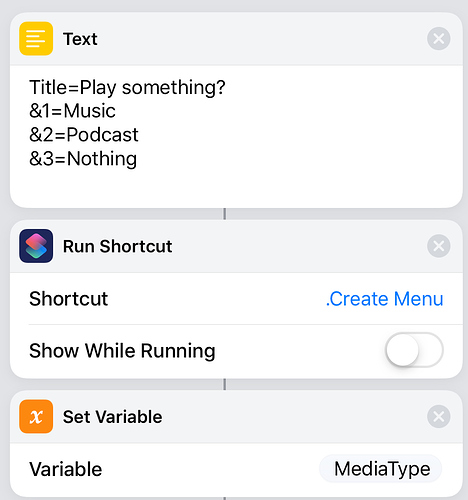 Helper: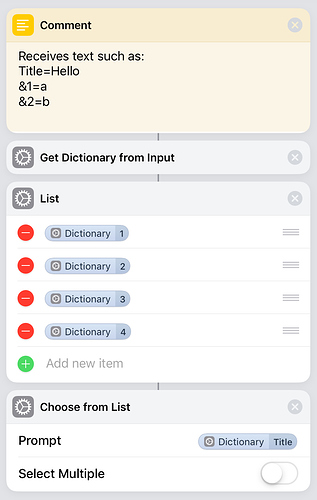 Note: empty keys in the dictionary are ignored in the list options, which is handy for reuse ability