Lots of people have emailed us to ask if they could get their hands (or robot paws in one case) on an Automators t-shirt or a hoody, so here they are!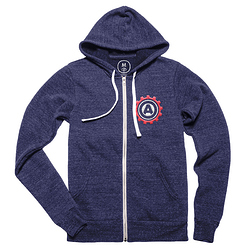 First up, a zippered hoody with a nice soft lining and real pockets (with side seams, so your preciouses don't fall out). The logo is in raised embroidery on the left side.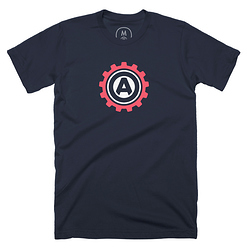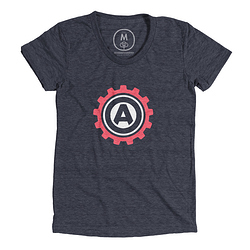 Next up, we have two variations of our t-shirt - one in plain dark navy, the other in a blend. Both have the Automators logo printed in the middle. (Both T-shirt's are in the same listing, the materials are a variation.)
You can see both the t-shirts and the hoody over on Cotton Bureau. The hoody is $50; the t-shirts are $28.