Hi Automators,
The Pushcut Automation Server feature is available for everybody in the latest version!
(enable in Settings first)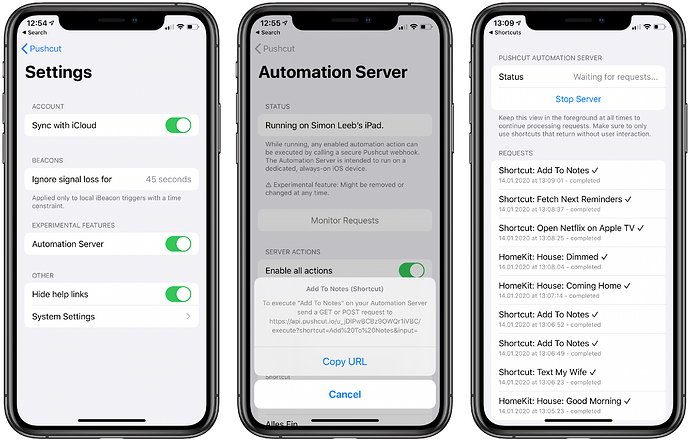 I posted a demo video clip here:

Now that I know it is allowed, I will polish it up a bit more. But the basics work just fine as they are!
Does this enable any automation project for you that was impossible before?
Let me know what you think!