Is there any (easy) way to link with an URL Scheme to Apple Maps but also force Apple Maps (open for e.g. London) starting the supported 3D Flyover Tour?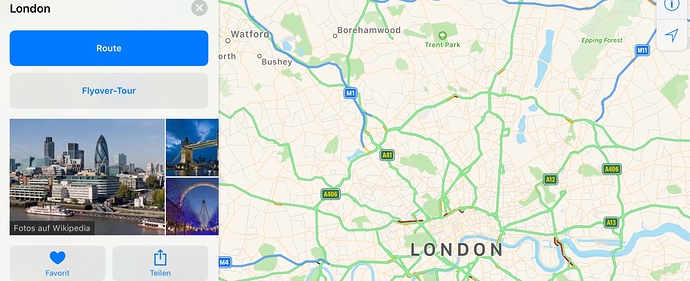 Going to London would be this:
URL scheme:
https://maps.apple.com/?q=London
and in satellite mode for e.g.
URL Scheme in satellite mode:
http://maps.apple.com/?q=London&t=k
But how to open/force 3D mode or even to start the Flyover Tour automatically?
Is that possible with URL Schemes?
Any other easy way or also much more complicated/sophisticated way to achieve this, or not even possible to do that at all (at least at the moment)?
(Maybe also not possible because of security/performance reasons?)
All suggestions / thoughts are welcome. Thanks