Not doing too well getting started with Shortcuts here, not only can't figure out how to do my first shortcut, my first automation doesn't behave as I expect and I can't figure out why.
What I want is an automation that turn Mobile Data "Off" when I get home (together with its equivalent to turn in "On" when I leave). The problem is that iOS is prone to dropping my perfectly good wifi at home and connecting via 4G, using my data allowance unnecessarily.
My automation has two steps:
"When": When I arrive at [location of my home]
"Do": Set Mobile Data – Turn Mobile Data "Off"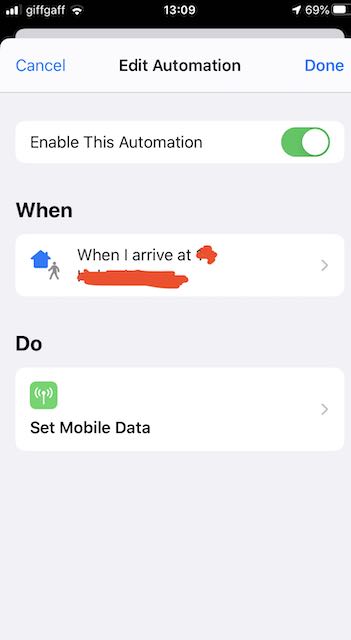 But it doesn't work! When I arrive at location, instead of running, it creates a Siri notification which gives me the option of running it manually. This makes no sense to me – can anyone tell me what I'm doing wrong?