Hi all,
I don't use Keyboard Maestro with keyboard shortcuts, but instead usually use the 'trigger macro by name' function.
I put each menu command into Keyboard Maestro as I use it, so for example, I'll add 'select menu in and any submenu as I need it. I've added an example image selecting a menu item in MS Excel so you can see what I mean.
This is obviously time-consuming and repetitive, and in the spirit of the automators, I wondered if there was a smarter way to do this. I'd like all menu commands from an app to be automatigically included. If anyone has any bright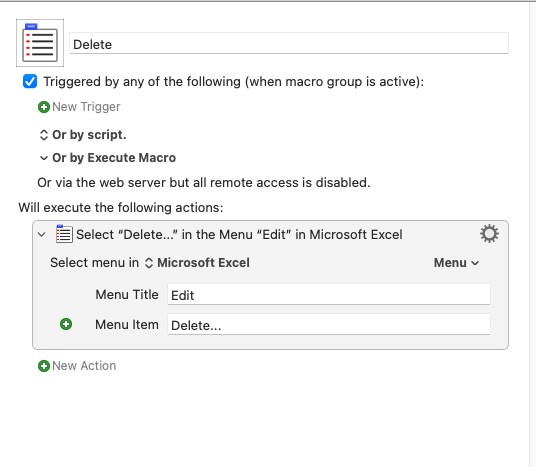 ideas for how this might be accomplished, do let me know.
Thanks so much!
Michael