Is this possible??
I have some experience with Keyboard Maestro and iOS Shortcuts, but my knowledge I don't think will help me here.
Here is the page - link and image: http://www.digitalhistory.uh.edu/references/landmark.cfm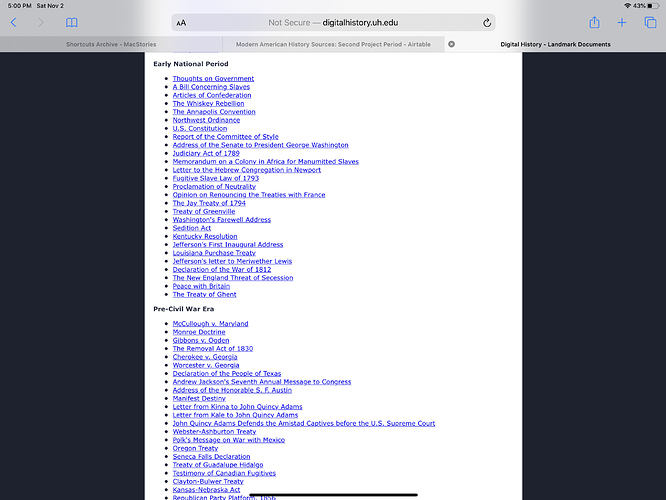 Its just a simple list of links, and on the other end a simple text document. I have been just grabbing the text via Shortcuts using regex and markdown. But this requires me to visit each page and execute the Shortcut - rinse, repeat.
Can this be done in some other fashion?