Congratulations to @MacSparky and @RosemaryOrchard for 100 episodes. I've been waiting patiently to see what you had planned for this one.
My podcast player is not downloading this episode (overcast). Are other people having this issue? All other episodes seem to work so maybe this one was somehow deleted from a server somewhere or something?
Automators Max seems to have downloaded okay for me on Overcast, but the Relay FM website player seems to have a zero length episode.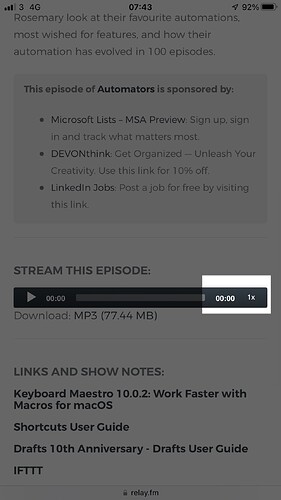 Looks like the link isn't showing up as a valid file on libsyn.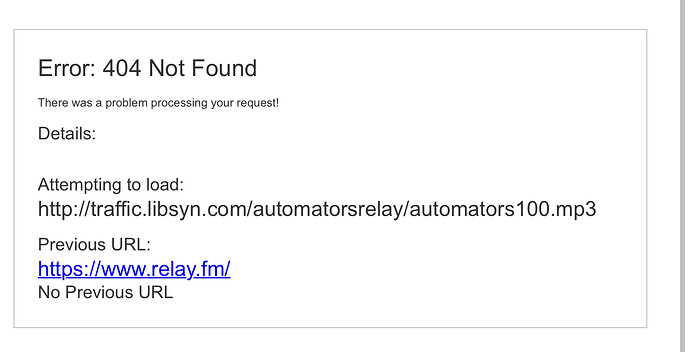 Maybe an upload error?
Looks like some weirdness snuck in even though I checked it last night before release, it is working now though!
Great, just downloaded! Super excited to listen and congratulations on 100 episodes!
In Episode 100, David mentions how he uses shortcuts (on the Mac?) to transfer daily events from his calendar (David uses Fantastical) to his daily note in Obsidian.
@MacSparky (or anyone else), would you be willing to share your shortcut for this? Thanks!