I don't understand how Toolbox Pro's Add To List action works in a repeat loop. Here's an example: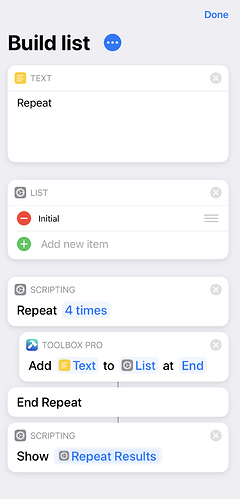 The list starts with a single text item, "Initial", and then I repeat the addition of the text "Repeat" four times. What I expect to end up with is a five-item list:
Initial
Repeat
Repeat
Repeat
Repeat

But what I get is this: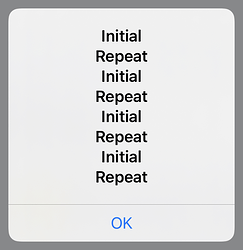 It's adding "Repeat" to the end of the list and then replicating that two-item list four times. Why is it doing that?