I was just having a look, as one does, through the licensing agreements for the latest Shortcuts app beta when I spotted something interesting.
Currently the app only allows users to interact with the iCloud file system. Notably, its predecessor, Workflow, is able to interact with other file systems such as Dropbox and Box.
In the Shortcuts licensing agreements for third party code, there's an explicit reference to use of the Box iOS SDK.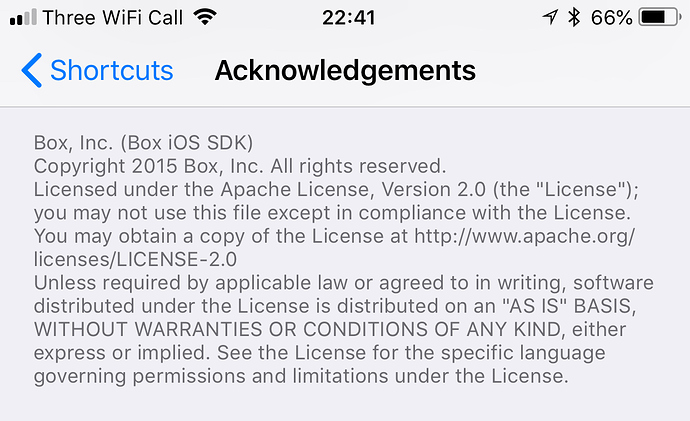 In Workflow however there's no Box SDK reference.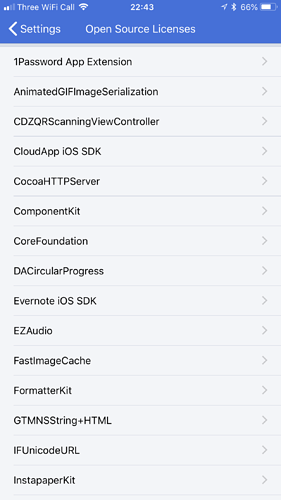 Workflow not having the license in there seems a little odd, but setting that aside, that means that this Box licensing appearing in the Shortcuts app is unlikely to just be a copy & paste hang over from Workflow. It would appear to have been included explicitly.
This does assume that the Box licensing agreement wasn't present in an unreleased version of the Workflow licensing on which Shortcuts' licensing may have been used.
I'm trying to think of what the Box SDK might be used for other than the obvious … which would suggest we might just be getting access to other file systems back/enabled.
Is this just me clutching at straws or do people feel there may be justfication in this?