I'll get to tinkering, looking forward to this.
Installing now! Thanks for the tip!
can't see any signs of a shortcuts app…
I'm not entirely sure what I'm looking for, but right now I'm in Settings -> Siri & Search
and I see a bunch of functionality in there?
So there's the Shortcuts in Siri & Search which is the one where you can add voice commands.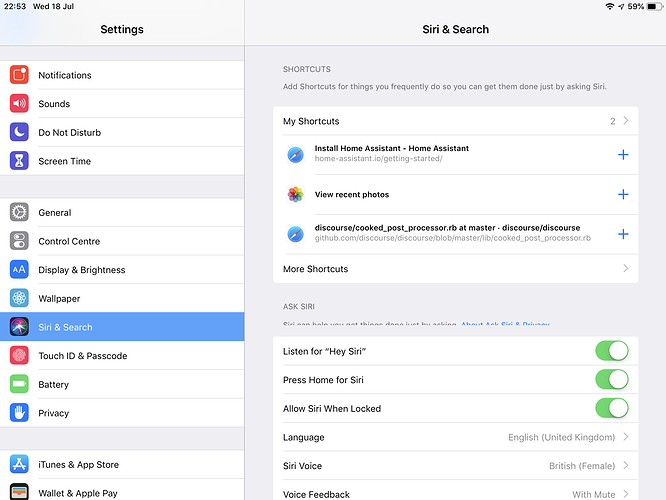 Then there's the Shortcuts app … which is in beta through TestFlight (highlighted by red box). That's where ou can build a series of actions that chain together and do somehing. Kinda just like Workflow workflows


Which from the home page looks like Workflow with a UI touch up.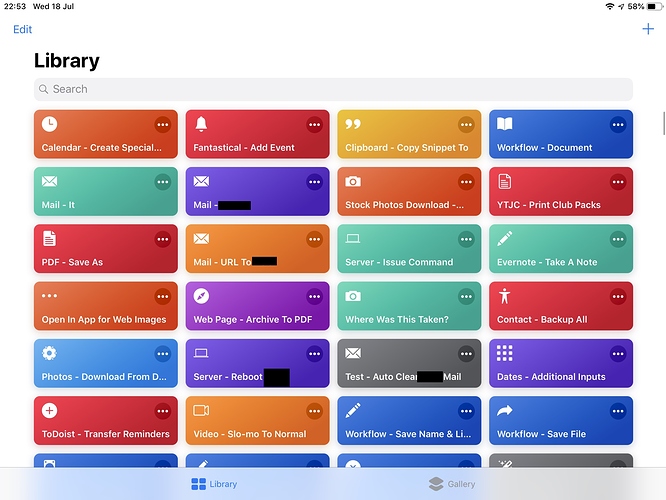 Thanks, I saw this but haven't had a chance to try anything yet:

@sylumer the shortcuts in the siri settings have been there since beta 1, I hoped the shortcuts app would also be in public beta. I don't have a paid developer account so won't be able to do the testflight thing.
They may end up doing a public beta later on!
I am also on the public betas since pb1 and so was aware.
I also don't have any sort of Apple developer account, but I do use Testflight and have Shortcuts beta via that. There's no dependency there. The app developers control who can have access to a beta via Testflight but any user could use Testflight. However until you are invited to a beta it doesn't really do anything.
@sylumer that explains it

I have a dev account but not a paid-up one, so I don't see the Shortcuts beta. Is there someplace you can request an invitation to Shortcuts if you only have the iOS 12 public beta? Or do you need to know someone?

There was an opportunity for developers to sign up, but not one for the public as far as I know. I obviously couldn't sign up for the developer one.
I'm not exactly sure why I got an invite - only the folks at Apple know for sure.
I was on the Workflow beta previously so that might well have something to do with it, but equally I don't know if everyone from that set of testers got an invite or just a sub set.
Maybe my mum was right and I'm just special

I'm jealous. For real.

So am I !!! Really jealous