I've been trying to set up some notifications that run from the Apple Watch but I'm having difficulty.
One I've created is a notification when I leave the house, which when activated should turn everything off (lights, TV etc). If I run it via curl from home I see this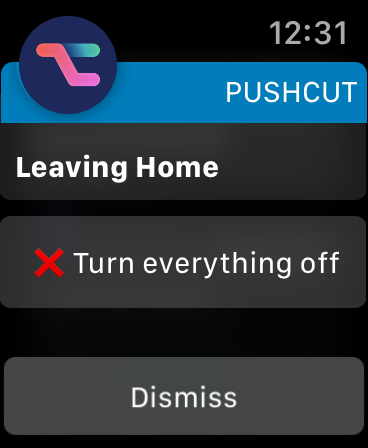 But when I leave home and the notification is triggered I see this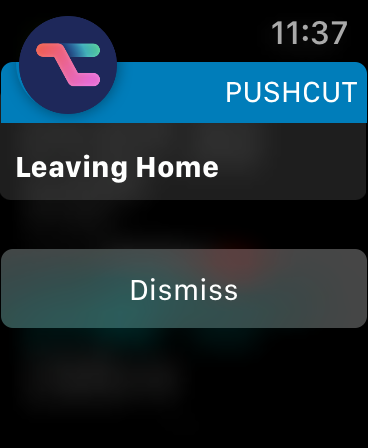 Here's the trigger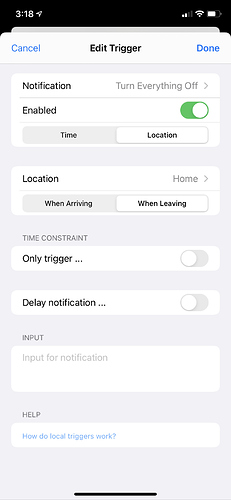 And here's the notification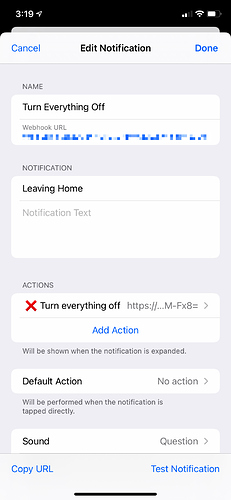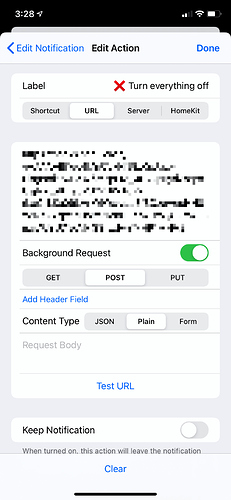 The action is supposed to call a webhook to run a script on Home Assistant.
Does anyone know why it's not working properly when I leave home? (It is showing the notification, but doesn't show the action to 'Turn everything off').