Since the beginning of shortcuts, I've used one to schedule similar types of appointments fro our family. Mainly with twins, we find ourselves at the pediatrician a lot.
Tonight my shortcut stopped working and I'm getting an error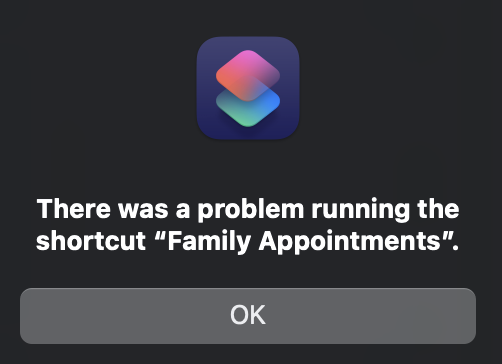 It keeps failing when trying to add it to the calendar but I see no issues with the logic (IMO). The first step is choosing a child's name, then it picks up in the screenshot here: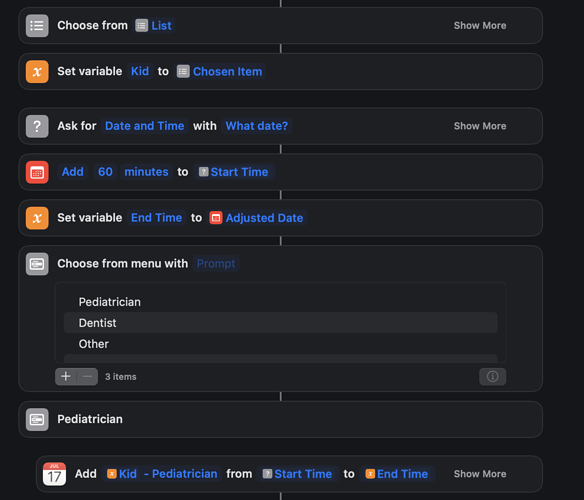 Any help is greatly appreciated as this is by far our most used Shortcut.