Hey everyone!
I've been wanting to simplify my automation and focusing on Zapier for the moment.
I routinely use Slack bots (via Zapier) for pushing data to me or notifying me that something has successfully been run.
My idea is to create a single Zap (the Slack bot, who we shall call Samantha) to receive notifications from other zaps as the trigger.
Here's a visual as well: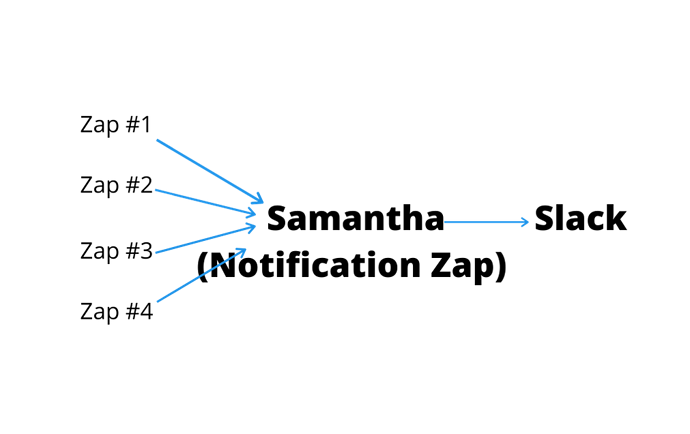 Is it at all possible to have the last step of multiple zaps "push" data to a final zap (Samantha)?
I'm considering a webhook as the connection point but that may not be ideal…